Top 3 Tips for Going To A Big Concert
Top 3 Tips for Going To A Big Concert.
I love going to a big show, seeing an awesome band and living it up with everyone. However, your night could easily be ruined if you don't plan ahead and make good, realistic decisions. Especially at large venues for sold out shows. So, here are my Top 3 Tips for Going To A Big Concert:
GET THERE EARLY - It's 2019. like it or not, security as EVERY venue EVERYWHERE is going to be tight. It's a good thing. That means, though, that there will be lines and delays getting into the venue. On top of that, no matter where you are, thousands of cars all going to one spot means LOTS of traffic. GET THERE EARLY, tailgate, make a day of it. You'll have a LOT more fun that way.
PAY FOR PREMIUM PARKING - that is, if you can. Money can be tight, I get that and if you can't spare the extra then see above. But if you can, DO IT. It's worth every penny. You get closer to the gate, more space, and usually you get out MUCH faster.
KNOW WHAT YOU'RE GETTING INTO - Being prepared with where the venue is, where to park, what time things are, how much stuff costs are all things you can google. Make sure to do that because that way it won't be a surprise to you. Drinks and food are expensive at venues EVERYWHERE. Expect that, but look up that information before you go so you know what you're getting into. It'll de-stress you.
ONE MORE THING: just remember, no one that has ever arrived at the last minute to a sold out concert has breezed in. It's NOT happening. If you can't show until the last minute, you have to lower your expectations and be patient. There's a lot of people to move in and out and you are, amazingly, not more important than the others. Everyone is in it together so calm down, do what you're told and you'll get in soon enough.
Picture from Getty Images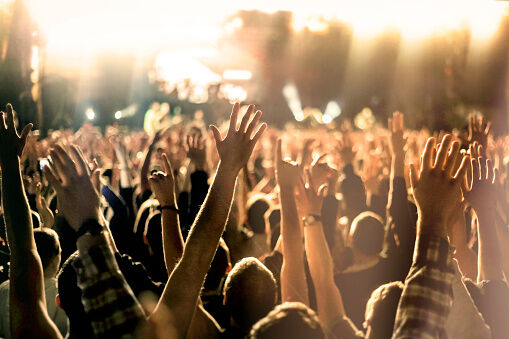 Pat McMahon
Want to know more about Pat McMahon? Get their official bio, social pages & articles on Y94!
Read more